AGS CAPPUCCINO WINS FIRST PLACE AT CONGRESS TWO YEARS IN A ROW!
Janet and Capp have won in the past and have received a blue ribbon, again, in his class at the prestigious Shetland Congress twice...last year (August, 2006) in St. Louis and again this year (August, 2007) in Gordyville, Illinois.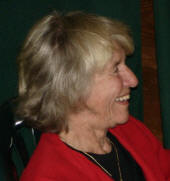 Janet and Capp were featured in the April/May 2007 edition of ShowLife (The Equestrian Show Connection) Magazine and mentioned again in the June/July 2007 edition.
Janet writes about their trip up to the Congress (August 2007):
"We are home from the Ohio State Fair, in Columbus, Ohio and the Shetland Congress in Gordyville, Illinois. Cappuccino won a great class at the Congress. We are all very proud of him. No first places at the World Championships in Ohio but what a thrill to compete there and we did get some good ribbons. Mandy, Tom, William, Max and Ashley came for two evening performances to cheer us on. We had a wonderful trip. THE BEST TIME but I'm glad to be home.

We were gone nineteen days...Pen, the boys, ages two and four, Cappuccino and me. Pen drove 26 hours straight coming back. On the way up...started at 6:00 PM... we stopped at the Ken-Mar Pony Farm in Greenback, Tennessee to take an additional pony to both shows. They had only space in their trailer for four ponies and they wanted transportation for a customer's pony. We spent the night near Greenback where we rested. We didn't take that pony back to Tennessee because he went home with his owner from Congress.

The trip was very successful. At both shows the photographers took some nice pictures that will be here in a couple of weeks. At the show Cappuccino had lots of fans...many knowledgeable horsemen.That really pleased me.

At Congress, after Cappuccino won his class, while back in Cappuccino's stall, RFD TV arrived to interview me. Camera man, interviewer and some onlookers. No warning! Wanted to film me as is. Blue jeans and rolled up shirt sleeves. No time to brush my hair, etc. I wanted to take Cappuccino out of his stall but that is not what they wanted. The interview lasted only a few minutes. I can't remember one thing I said. The RFD crew filmed at the show ..classes and interviews for five days and nights. Million $ stables with fancy, fancy ponies. I think that there will be little chance I will make it on TV but still very flattering. It should be aired some time October for an hour. I'll let you know.

And while at the show the Director of Marketing for the Shetland Pony Club, Johny Robb, told me she would like to do a story on Aloysius which might be in the Shetland Pony Journal and/or the Shetland Pony Web page. For those of you that don't know, Aloysius was greatest Shetland pony ever, who taught all eight of our children to ride.

The Shetland Congress is the largest Shetland Show in the world. There were 500 show Shetlands there from almost every state and Canada. It was a wonderful gathering of beautiful Shetlands and the people of all ages that loved them.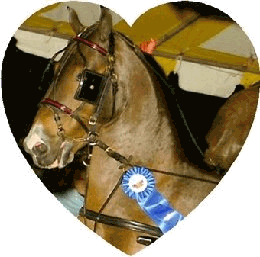 [ MORE ABOUT US ]